Ski the Moon
Month 23 at Mt. Hood.
Photo Credit - Casey Garret Johnson
Band-e-Amir Lake - Central Afghanistan
Skiing across the frozen lake of Band-e-Amir, Afghanistan's only only National Park.
Photo Credit - Casey Garret Johnson
Independence Day
What is better than dirt biking? Dirt biking to go skiing at Priest Lake on July 3rd!
Ryan Ricard, myself, and Jared Rixon
Goggle Tan
Casey Johnson skiing the Band-e-Amir valley March 2014.
Photo Credit - Nick Pontarolo
Month 12
After sleeping in my car in a downpour at the Timberline Lodge at Mt. Hood I woke to foggy, rainy conditions. With the Palmer lift closed for the season I put on my pack and hiking boots and started for the glacier. Soon the rain turned to snow and the snow turned to powder. I linked 81 turns high on the glacier under cloudy conditions to complete my 12th consecutive month of skiing.
Photo Credit - Nick Pontarolo
Kit Kamper Livin
Ryan Ricard and I laughing off a good day of skiing at Schweitzer Mountain Resort. Our humble accommodations perched behind us playing host to unseasonably angry bees and canned beer.
Photo Credit - Angela Pontarolo
Lake View Trail
Be fearful of mountain cats
Photo Credit - Nick Pontarolo
Blades
Snowblades + Canned Beers + one piece ski suits + a great friend = fun
Skiing at Lost Trail with Kara Fitzgerald.
Photo Credit - Kara Fitzgerald.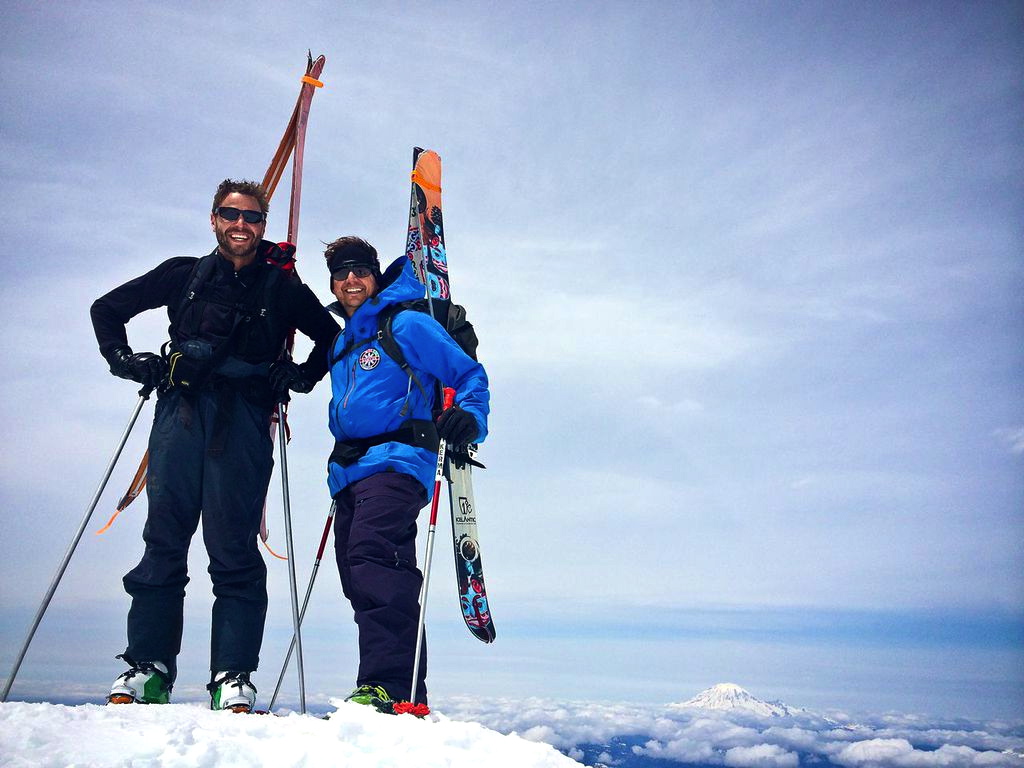 Mt. Adams
Sitting atop Mt. Adams with Rainier in the background, Ryan Ricard and I prepare for a fast decent to craft beers and philly cheesesteak sandwiches.
Photo Credit - Brett Barna
Nelson Backcountry
Nick Waggoner of Sweetgrass Productions and I pose to howl at the sky with Ian Fohrman.
Photo Credit - Ian David Fohrman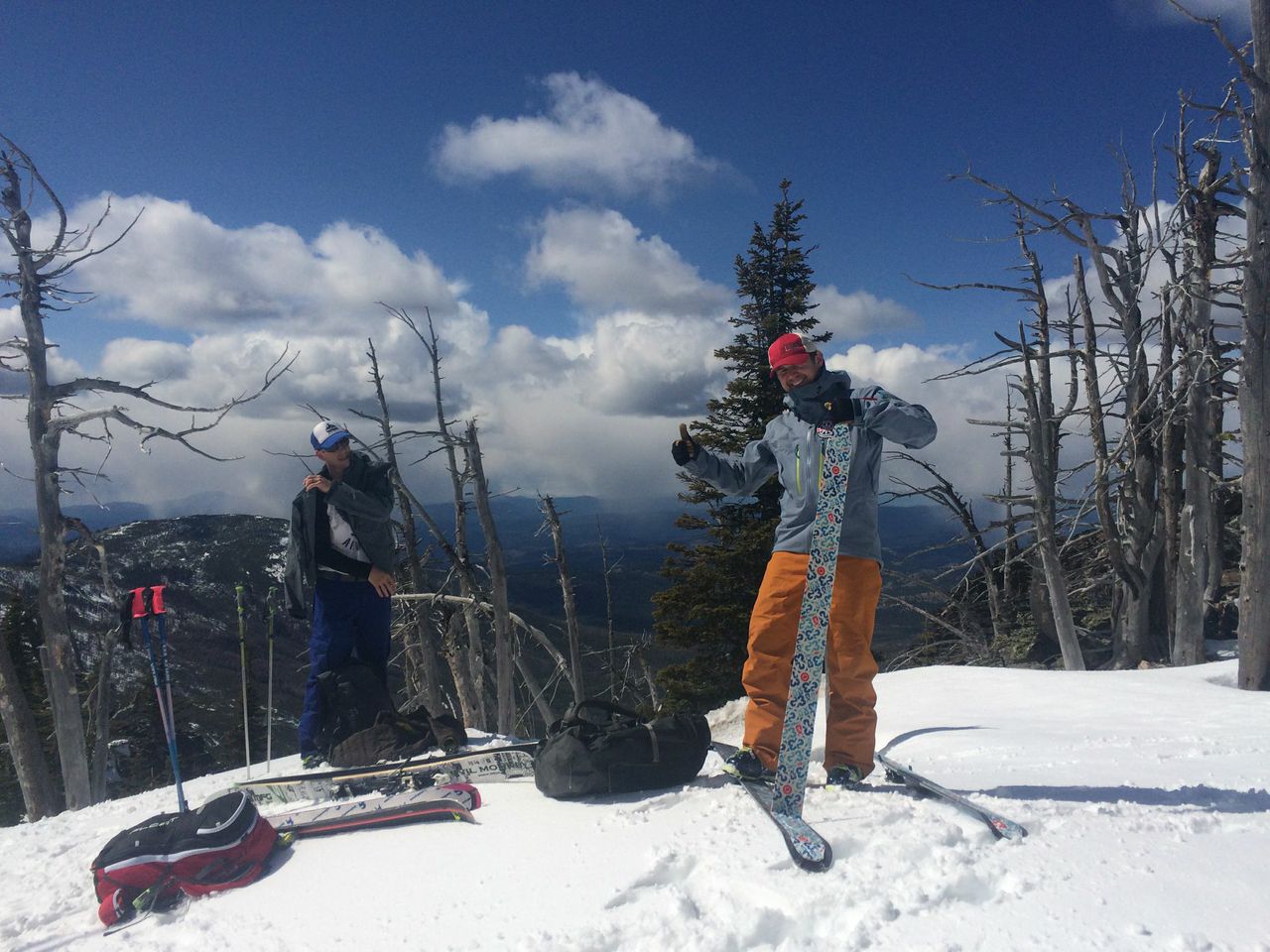 Bald Mountain
Skiing out of the snow peak cabin with Kyle and Anna Twohig.
Photo Credit - Kyle Twohig
Nelson Backcountry
Nick Waggoner and Ian Fohrman prepare to slash turns in the Nelson Backcountry on a cold ass day.
Photo Credit - Nick Pontarolo
Ski the Bluff
Possibly the best of skiing of the season at the crossroads of 29th and High Drive, Spokane Washington with Angela Pontarolo, Jayson Grainger, Ryan RIcard, myself, John Stifter, Scott Liembruber, and James Black.
Aspen
Hiking the bowl in Aspen.
Wallowa/Eagle Caps
Kyle West returning from the cloud layer on an outing to the Eagle cap for turns in May.
Photo Credit - Nick Pontarolo
Chimney Rock
July 4th skiing in the Selkirk Mountains.
Ski-Year-Round
There is a contingent of individuals who feel the need to ski year
Tom Szwedko has skied every month since before I was born and was the catalysis to my personal goal of skiing-year-round. With his inspiration I have completed 24, consecutive, months of skiing.